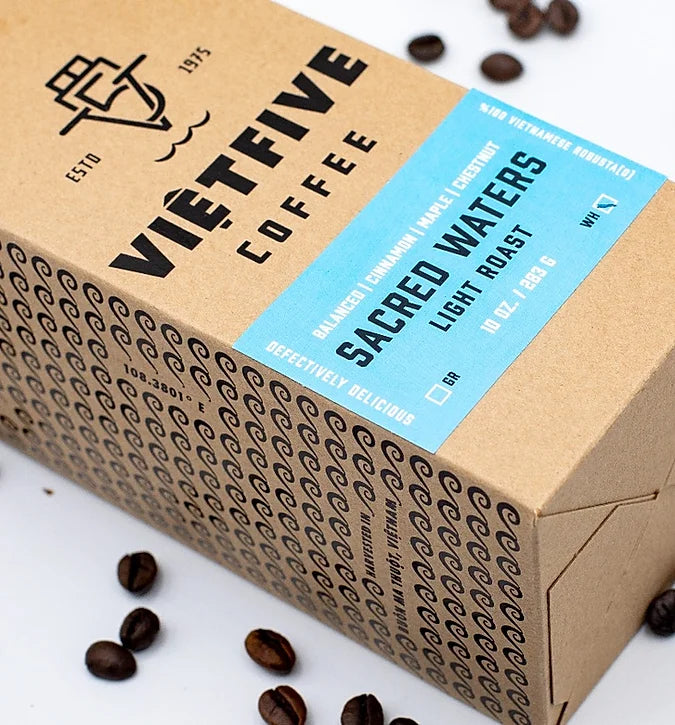 Light Roast Coffee
The balance of aroma and boldness of Vietnamese robusta is what you will experience with our "Sacred Waters"  light roast. Packed with richness of delicious profiles of cinnamon, chestnut, and maple, this roast is a welcoming cup for every coffee lover.
Shop Now
Medium Roast Coffee
Our medium roasted Robusta brings out the harmony between the flavor profiles of boldness and darkness. This balanced sensory of smooth chocolatey, nutty, and earthy notes is packed with the extra kick of caffeine that robusta packs. Once you savor the richness of VietFive Vietnamese coffee, it's likely that the reference to heaven for each early morning will become routine.   
Shop Now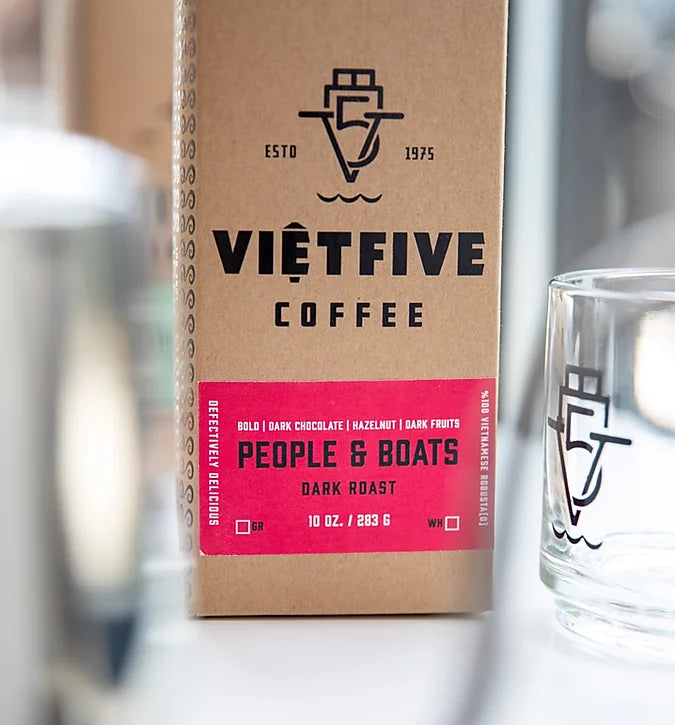 Dark Roast Coffee
Our dark roasted Robusta stands tall amongst the best in the world. VietFive's Vietnamese coffee is bold and strong, yet gentle and savory. Showcasing a delightful aroma that arises from its dark chocolate, hazelnut, and cranberry flavor profiles. This roast exudes strength that embodies the Vietnamese Boat People, whose courage overcame adversity. 
Shop Now